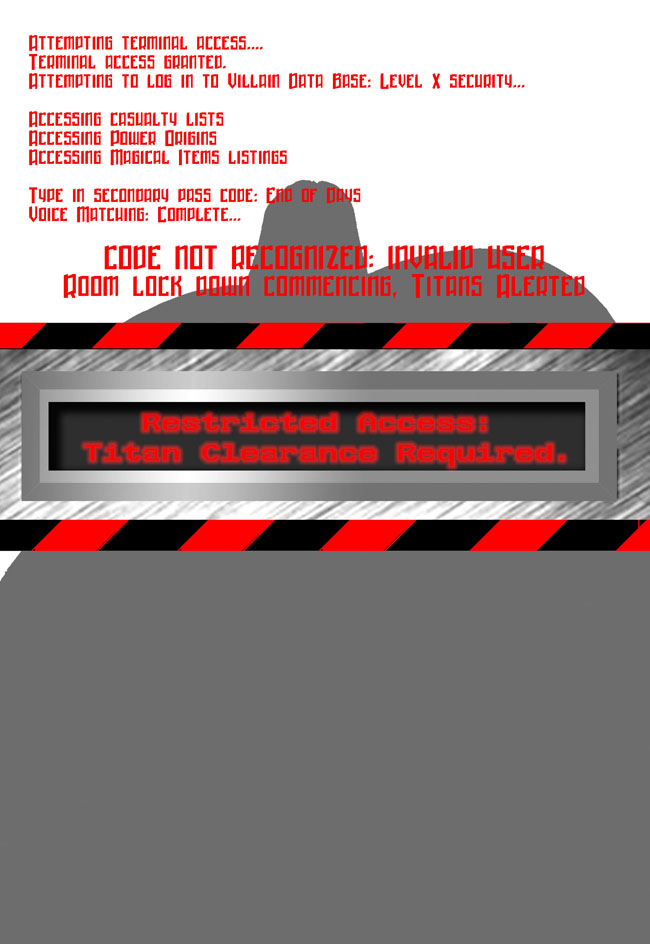 Real Name
Edit
RESTRICTED
Known Aliases
Edit
RESTRICTED
First Episode/DC Appearance
Edit
None; original character.
First Story Appearance
Edit
Tales and Randomness: Villain Cafe
RESTRICTED
RESTRICTED
Current Status
Edit
RESTRICTED
While exact details cannot be revealed, she's had more of a role in the lives of the Titans' then they, or anyone else realize. The Titans have been tested with black magic before…but those were just the practitioners. The Sorceress is the queen. And the Titans are the pawns.